Example: Scarlet-Clicks Registration and Using Step by Step Screenshots
Step 1: Open site click banner at my home page or click here: scarlet-clicks,
After Click Register Button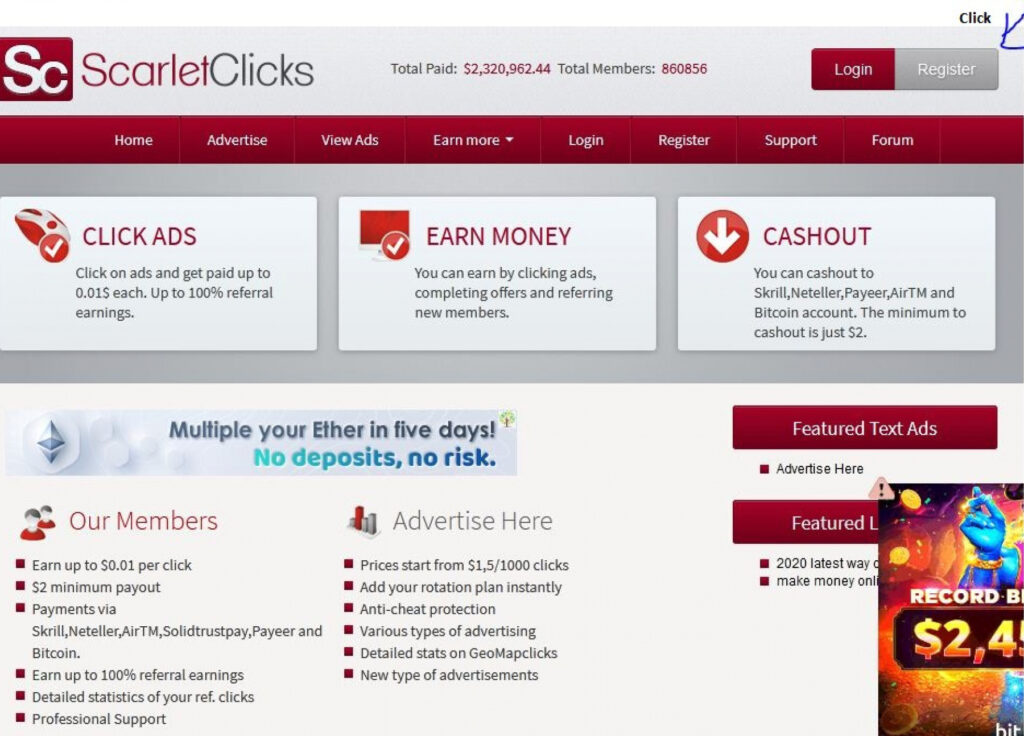 Step 2: Fill Your Name and Your Email and Payment Processor Account ID
Finished Registration
Step 5: Click Ads
Step 6: Please Wait, you will land page on the advertised page with a loading bar in the top left corner
Step 7: Wait until the loading bar is full and then click on upside down picture. That's it!
Step 8: Finish Ads Viewing, Click Close Button
Step 9: After That, Click Account Button
Step 10: See Your Balance $, Click Logout Button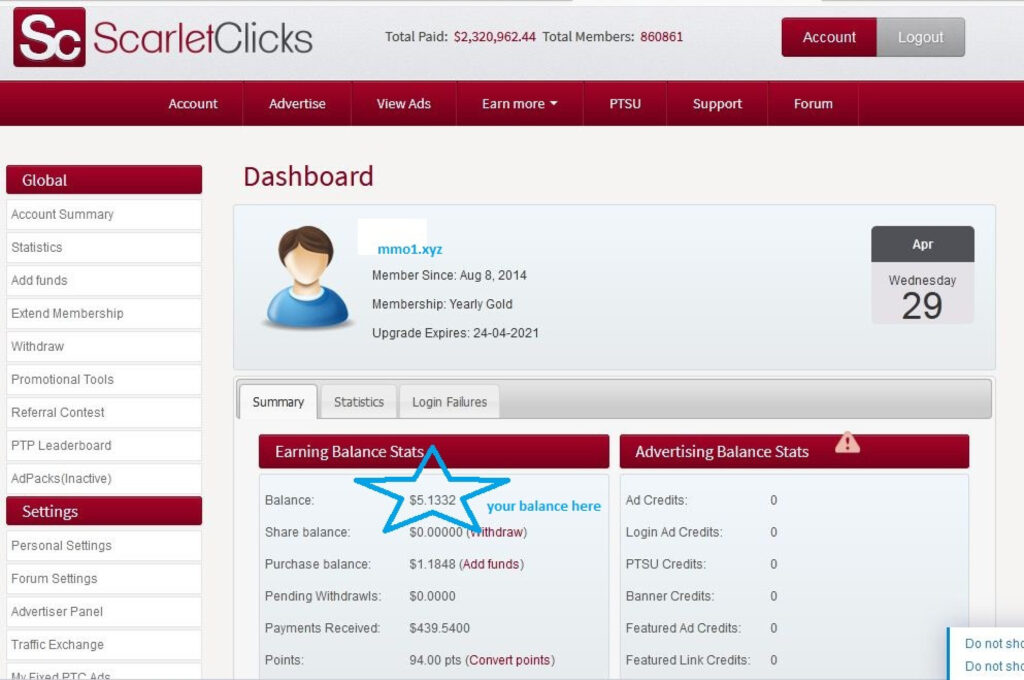 Above is the guide to account registration and make money a site (example: scarlet-clicks), you do the same with other sites mmo at my home page. Thanks for visit.